Product description
Fifty shades of gray as seen by Chtistian Gray. Through his own words, thoughts, reflections and dreams, E L James offers a different perspective on a love story that has captivated millions of readers around the world.
Christian Gray likes to control me in every situation. His life is orderly, disciplined, and completely empty - until the day when Anastasia Steel, a clumsy and clumsy man, bursts into his office. After throwing it away, Christian tries to forget about her, but instead he is reeling in a storm of emotions that he doesn't understand or can't resist. Unlike the women he had met before, Ana seems to see him - that through the mask of a successful businessman enjoying a luxurious lifestyle, he penetrates Christian's cold and wounded heart.
Will the relationship with Ana banish the terrifying childhood experiences that haunt Christian every night? Or will his dark sexual desires, his tendency to control others, and his destructive self-hatred discourage Anu and destroy the fragile hope he gives him?
560 pages, hardcover with dust jacket.
Review
There are currently no product reviews. Be the first.
Related products
Satin handcuffs
Fine and amazingly strong satin, silk handcuffs from the Fifty Shades of Gray collection will…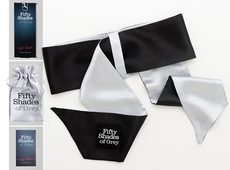 Fifty Shades Freed
The third, final part of an erotic novel about dark desires in each of us… Ana knew from the…

skladem
17.27 €
Fifty Shades of Gray No Peeking Eye Mask 2 pcs - black / gray
Two luxury eye masks, silver and black, are used for games in your bedroom, in which you will…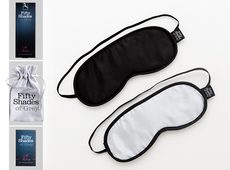 skladem
23.04 €