Product description
Fine and amazingly strong satin, silk handcuffs from the Fifty Shades of Gray collection will delight you with a gentle and firm binding. You can use handcuffs on your wrists or ankles. The package contains a satin storage bag.
Length: 135 cm.
This product is no longer in our offer.
Review
There are currently no product reviews. Be the first.
Related products
Fifty Shades of Gray Slapper - Twitchy Palm
The Twitchy Palm beater from the Fifty Shades of Gray collection is made of satin and soft,…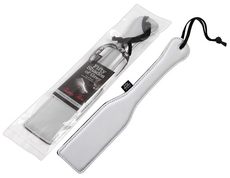 In stock
34.58 €
Fifty Shades of Gray Bondage bow tie His Rules
A black elegant bow tie, which can also be used as handcuffs for tying. Including a satin storage…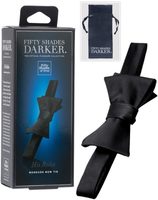 New

In stock
19.19 €
Fifty Shades of Grey - Mini Clit Vibrator
Minivibrator with a special wrinkled tip, especially suitable for irritating the clitoris. The…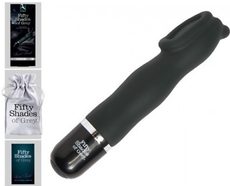 New

In stock
57.50 €