Product description
Fleshjack is a branded masturbator from Fleshlight. Fleshjack very faithfully imitates anal sex. The inside of the masturbator is specially grooved so that the stimulation is as effective as possible.
Fleshjack is made of real skin material, which is very comfortable and similar to real human skin.
When moving, a vacuum is created inside the masturbator, which creates a pleasant feeling of sucking.
This product is no longer in stock.
Review
There are currently no product reviews. Be the first.
Related products
FLESHJACK BOYS - KRIS EVANS
FLESHJACK BOYS - KRIS EVANS is a masturbator simulating oral sex. Fleshlight cares about quality,…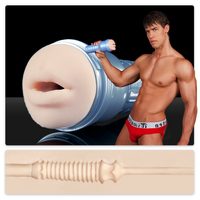 Fleshlight - Ice Butt Crystal
Crystal stimulating masturbator for men from the most popular manufacturer of men's erotic toys -…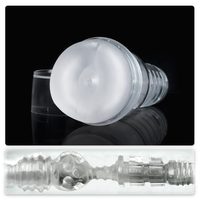 skladem
115.35 €
FLESHLIGHT FL GIRLS STOYA LOTUS
The luxury Fleshlight GIRLS STOYA LOTUS masturbator is made of real skin material, which is very…