Product description
Fleshlight Girls Kayden Kross Lotus masturbator is a casting of a real vagina intended for masturbation made of a special 'Super Skin' material. The material of the Fleshlight vagina, like human skin, retains heat and, when masturbated after sufficient lubrication, is emotionally indistinguishable from a real female vagina.
The entrance to the Kayden Kross vagina is cast exactly according to the popular American woman from California.
Attention! In the Fleshlight vagina, a plastic tube is inserted from below to maintain its shape during transport, which must be removed before first use, otherwise the limb may be injured !!
To maintain a soft surface, it is good to sprinkle the surface gently with food grade corn starch or the original Fleshlight powder after drying, then the surface will remain velvety soft.
Size: total length 25.4 cm, length of Superskin insert 22.5 cm,
Do not use silicone lubricating gels and oils. It is recommended to use Flesh lube water-based lubricating gel.
This product is no longer in stock.
Review
There are currently no product reviews. Be the first.
Related products
Fleshlight Girls Riley Steele
Luxusní masturbátor Fleshlight GIRLS Riley Steele je vyroben z materiálu real skin, který je velmi…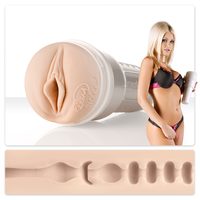 Fleshlight powder 100ml
Cleaning powder that keeps the material of your products still soft, smooth and flexible. You can…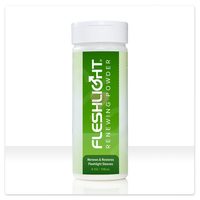 skladem
11.50 €
Fleshlight Girls Teagan Presley
The luxury Fleshlight Girls masturbator Teagan Presley is made of real skin material, which is very…