Product description
The gold, branded Fleshlight Stamina vagina perfectly imitates the feeling of genital intercourse. It is made of a special material Real Feel Super Skin, which keeps you warm and indistinguishable from a real vagina. The material lasts a long time. Stamina has special protrusions that increase the irritation of the penis around the entire circumference.
Length: total length 25.4 cm, insert length 22.8 cm
Inner diameter from 1.5 cm, outer diameter maximum 9 cm,
Total weight 670 grams.
 
Maintenance is very easy, just remove the insert from the plastic case, rinse with warm water and dry it with a towel.
We recommend using a water-based lubricating gel.
Package contains:
plastic gold case with lid
superskin liner
instructions for use and maintenance
disposable aqueous lubricating gel 6 ml.
| | |
| --- | --- |
| Vibrace: | no |
| Materiál: | Real Feel Super Skin |
| Barva: | Tělová |
| Délka: | 25.4 cm |
| Váha: | 670 g |
| Voděodolnost: | yes |
| Vlastnost materiálu: | Měkký na dotek |
Review
There are currently no product reviews. Be the first.
Related products
Fleshlight Girls - Tori Black Torrid
Fleshlight Girl Tori black is an artificial vagina based on the model of the famous porn actress…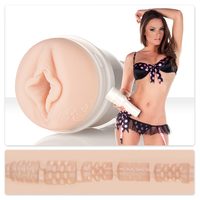 In stock
115.35 €
Fleshlight - Ice Butt Crystal
Crystal stimulating masturbator for men from the most popular manufacturer of men's erotic toys -…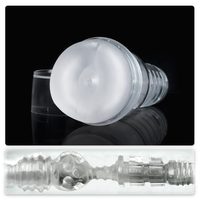 In stock
115.35 €
Fleshlight Pink Lady Vortex
The Fleshlight brand vagina with a Vortex insert is another popular masturbator. It is made of a…
Discount -5%

In stock
80.73 €