Product description
The new men's masturbator from the Fleshlight QuickShot Vantage brand in a clear design.
This is a novelty on the market! Because Fleshlight masturbators are the market leader, the company decided to listen to those who love their products, but do not like to clean them. In addition, the maturator offers amazing stimulation. This model is very easy to clean - just rinse with water and let it dry before storing. Never use soap for cleaning!
To maintain a super-smooth and soft surface, it is recommended to backfill the product with cornstarch. It is not recommended to use powder or baby powder, they may contain, for example, perfumes that may damage the product. Lubricant: Water-based lubricants only.
It is suitable for use alone or in pairs.
Total length 10.6 cm, usable insertion length 8.9 cm.
The plastic cover can be unscrewed at both ends
Material: Superskin® (is an incredibly realistic leather-like, smooth and soft material)
Review
There are currently no product reviews. Be the first.
Related products
FLESHJACK BOYS - JEAN-DANIEL CHAGALL BUTT
Fleshjack is a branded masturbator from Fleshlight. Fleshjack very faithfully imitates anal sex.…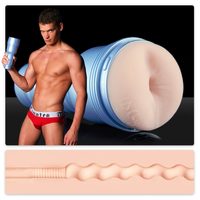 Fleshlight Girls - Riley Reid Utopia
The Fleshlight Riley artificial vagina is made of a special real skin silicone material, which is…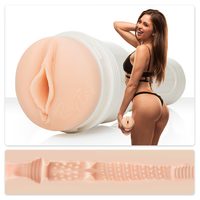 In stock
115.35 €
Fleshlight Quickshot Boost
The new men's masturbator from the Fleshlight QuickShot Vantage brand in a clear design. This is a…

In stock
57.65 €