Product description
Lello Ella erotická pomůcka speciálně navržená pro potěšení a stimulaci bodu-G. Povrch vibrátoru je neskutečně jemný a hladký, je vyroben z broušeného lékařského silikonu, který je zdravotně nezávadný a hypoalergení. Velmi snadno omyvatelný. Ella je oboustranně použitelná a díky tomu uspokojí vaše touhy a představy. Dildo můžete zkompinovat s některou vibrační pomůckou na klitoris, jako je Nea, Yva nebo Lily. Ella je luxusní dildo prodávané v elegantním dárkovém balení se saténovým pouzdrem pro stylové uschování.
Balení obsahuje
dárkovou krabičku
saténový sáček
Velikost: délka 19,5 cm, průměr minimální 3 cm.
Průměr maximální 5 cm, hmotnost 111 gramů.
Tento produkt se již nevyrábí. 
| | |
| --- | --- |
| Typ dráždění: | G-bod |
| Vibrace: | no |
| Materiál: | Lékařský silikon |
| Barva: | Bílá |
| Voděodolnost: | yes |
| Vlastnost materiálu: | Měkký na dotek |
Review
There are currently no product reviews. Be the first.
Related products
Lelo Hugo violet
Hugo is an anal vibrator for men with two powerful motors and perfectly shaped protrusions for…

In stock
247.69 €
Lelo Elise - black
Elegant, luxurious, in a word perfect. This is the Elise vibrator from Lelo. The elegantly shaped…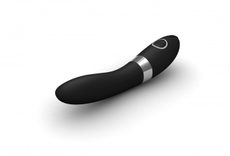 Lelo Ina Wave - pink
The LELO Ina Wave vibrator is a big novelty from the Lelo brand and is the first in the world to…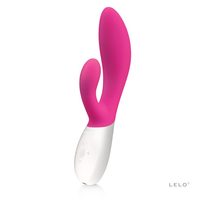 In stock
249.54 €