Product description
Hugo is an anal vibrator for men with two powerful motors and perfectly shaped protrusions for simultaneous stimulation of the prostate and dam from the luxurious Swedish brand Lelo. The Hugo vibrator has a universal size, flexible and flexible body, which is made of medical silicone which has a soft velvety feel to the touch, is easy to keep clean and is waterproof. In addition, the package includes a controller that makes this device ideal for pair games, and the Sense Motion wireless controller offers 2 programs to control hand movement. The remote control has a range of up to 12m.
100% waterproof
made of medical silicone
two motorcycles (one for the prostate, the other for the anal dam massage)
8 vibration programs (2 Sense Motion programs - responsive to hand movement)
charges 2 hours, vibration time 2 hours min.
charging via USB
The vibrator has a built-in battery and is charged using a USB charger, which is included in the package.
Package contains:
Hugo vibrator
Remote control
USB charger
Satin storage bag
A gift box
Dimensions: Size: 13.1 x 16.8 x 4.1 cm., Weight: 116 g
| | |
| --- | --- |
| Typ dráždění: | Anální |
| Vibrace: | yes |
| Materiál: | Lékařský silikon |
| Barva: | Modrá |
| Délka: | 16.8 cm |
| Průměr: | 4.1 cm |
| Voděodolnost: | yes |
| Vlastnost materiálu: | Tvrdý na dotek |
| Napájení: | Nabíječka |
| Typ baterie: | Nabíjecí akumulátor |
Review
There are currently no product reviews. Be the first.
Related products
Lelo Ina 2 - green
Lelo Ina 2 is a more powerful successor to the popular multifunctional vibrator. Ina has an elegant…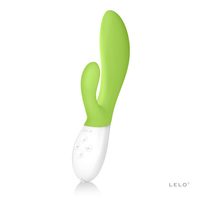 In stock
233.08 €
Lelo Hugo violet
Hugo is an anal vibrator for men with two powerful motors and perfectly shaped protrusions for…

In stock
247.69 €
Lelo - Glittering massage candle - pear & cedar wood
Immerse yourself in the glittering romance of massage candles from LELO. Glittering massage candles…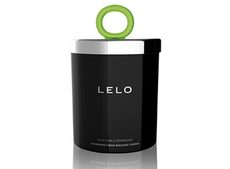 Discount -28%

In stock
49.96 €