Product description
The Iris vibrator is a versatile helper during long passionate nights. The elegantly shaped body, reminiscent of a blooming bud, perfectly stimulates your intimate places. Iris has two vibration centers, one located in the vibrator head, making it easy to stimulate the G-spot. The other center is located in the middle and helps to irritate the clitoris. The body of the Iris is resistant to running water and is made of surgical silicone, which is anti-allergenic and easy to maintain. The handle is made of comfortable plastic and has backlit, lockable + - buttons, which can be used to change 5 vibration modes and different vibration levels. The Iris vibrator is rechargeable and 1 hour of charging will ensure you up to 90 minutes of pleasure.
Dimensions 220 x 42 x 36 mm, Weight: 208 grams.
Vibration modes:
continuous vibration - the tip of the body
continuous vibration - the base of the body
pulsation at short intervals
pulsation at extended intervals
continuous vibration - the whole body
Package contains
charger
gift box
satin bag
We recommend using a water-based lubricating gel.
Unfortunately, this product is no longer produced.
| | |
| --- | --- |
| Typ dráždění: | G-bod, Klitoriální |
| Vibrace: | yes |
| Materiál: | Lékařský silikon |
| Barva: | Fialová |
| Voděodolnost: | yes |
| Vlastnost materiálu: | Měkký na dotek |
| Napájení: | Nabíječka |
| Typ baterie: | Nabíjecí akumulátor |
Review
There are currently no product reviews. Be the first.
Related products
AquaGlide Jahoda 100ML
AquaGlide lubricating gels are guaranteed to be of the highest quality and do not contain any added…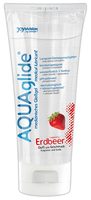 In stock
11.50 €
BIOglide 150 ml
All ingredients are made of natural substances that are dermacologically and allergically tested.…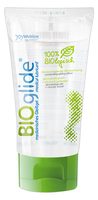 In stock
15.35 €