Product description
Lelo Mona 2 je elegantní nástupce své mladší sestry a jak to již bývá u nových přírustků, Mona 2 je 2x výkonnější a nabídne ze šesti naprogramovaných režimů, které můžete využít k masáži klitorisu, nebo G-bodu. Mona je ergonomicky tvarována tak, aby účinek stimulace byl co nejúčinnější. Mona je zahalena do lékařského silikonu, který je 100% hypoalergení a velmi snadno se udržuje v čistotě. Jednoduchá manipulace s vibrátorem bude i po tmě, jelikož má  podsvícenou ovládací jednotku, která je zamykatelná. Díky vestavěnému akumulátoru nemusíte již dokupovat baterie, má indikaci nizkého stavu baterie. Plně nabitá Mona vydrží až 4 hodiny vibrací. Mona 2 je navíc 100% vodotěsná, takže si s ní budete moci užívat ve sprše, ve vaně nebo kdekoliv se vám zlíbí.
Velikost 200 x 51 x 33 mm, Váha: 128 gramů.
Balení obsahuje
nabíječku
dárkovou krabičku
saténový sáče
Doporučujeme použít lubrikační gel na vodní bázi.
| | |
| --- | --- |
| Typ dráždění: | G-bod |
| Vibrace: | yes |
| Materiál: | Lékařský silikon |
| Barva: | Fialová |
| Délka: | 20 cm |
| Průměr min.: | 3.3 cm |
| Průměr max.: | 5.1 cm |
| Voděodolnost: | yes |
| Vlastnost materiálu: | Měkký na dotek |
| Napájení: | Nabíječka |
| Typ baterie: | Nabíjecí akumulátor |
Review
There are currently no product reviews. Be the first.
Related products
Lelo Yva - zlatá
The luxury Yva vibrator is a perfect work of art, which is made of high-quality steel set with 18…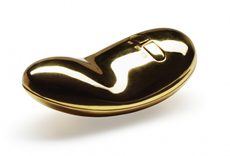 Lelo Ina Wave - blue
The LELO Ina Wave vibrator is a great novelty from the Lelo brand and is the first in the world to…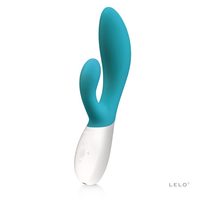 Dárková sada "indulge me"
The Indulge me "Oddej se mi" gift set is an ideal gift for couples from Milk who are not afraid to…