Product description
The luxury vibrator Lelo Soraya was created by combining elegance and perfection. As soon as you are enchanted by the perfect design of the vibrator stored in an elegant package, you will appreciate its unrivaled features. Two vibration centers will satisfy even the most demanding users, offering from 8 stimulation programs. It is suitable for stimulating the clitoris, vagina and G-spot. Soraya is made of high-quality, non-hazardous materials such as medical silicone with a core of plated ABS plastic. Soraya is controlled only by three backlit, easy-to-touch, lockable buttons. Like every vibrator from the Lelo workshop, Soraya has its own battery and is completely waterproof. Fully charged will provide up to 4 hours of pleasure.
 
Size: 220 x 69 x 44 mm, Weight: 155 grams
 
Package contains
USB cable
gift box
satin bag
We recommend using a water-based lubricating gel.
| | |
| --- | --- |
| Typ dráždění: | G-bod, Klitoriální, Vaginální |
| Vibrace: | yes |
| Materiál: | Lékařský silikon |
| Barva: | Černá |
| Voděodolnost: | yes |
| Vlastnost materiálu: | Měkký na dotek |
| Napájení: | Nabíječka |
| Typ baterie: | Nabíjecí akumulátor |
Review
There are currently no product reviews. Be the first.
Related products
BIOglide 150 ml
All ingredients are made of natural substances that are dermacologically and allergically tested.…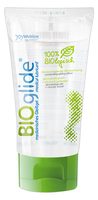 In stock
15.35 €
BIOglide 40 ml
All ingredients are made of natural substances that are dermacologically and allergically tested.…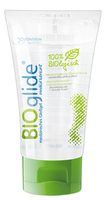 In stock
7.65 €