Product description
The third sequel to the award-winning Tiani 3 luxury steam vibrator is more powerful than ever. As always, Tiani will delight you at the first touch with velvety soft medical silicone of the best quality.
Lelo Tiani 3 has undergone minor cosmetic treatments that will please every woman. The upper part irritating the clitoris is flatter and thus fits better and stimulates the clitoris. The lower part is ergonomically shaped so that G-Point stimulation is even easier.
Tiani has a unique SenseMotion technology, which makes the vibrator a unique toy for two. With the help of the remote control, you regulate the strength and intensity of vibrations. Just tilt the control and the intensity will change. You are in control of the vibrations at all times, as the control always vibrates with the same force as the vibrator. The control can also be used as a stimulator.
Size 78 x 44 x 32 mm, weight: 42 grams.
Properties
unique SenseMotion technology
wireless motion control
vibration adjustable directly
on the vibrator, without using the controller
synchronized vibration
with vibration control
8 vibration programs
(2 SenseMotion, 6 more vibrations)
fast charging in 2 hours
quiet running of the motorcycle
waterproof vibrator and control
100% stronger vibration
Package contains
massage machine
charger for massage machine
gift box
satin bag
remote control
2x AAA batteries for remote control
| | |
| --- | --- |
| Typ dráždění: | Pro páry |
| Vibrace: | yes |
| Materiál: | Lékařský silikon |
| Barva: | Černá |
| Voděodolnost: | yes |
| Vlastnost materiálu: | Měkký na dotek |
| Napájení: | Nabíječka |
| Typ baterie: | Nabíjecí akumulátor |
Review
There are currently no product reviews. Be the first.
Related products
Lelo - Smart Wand Massager Medium black
Lelo Smart Wand is an elegant, wireless massage vibrator, which is used not only to massage…

In stock
193.42 €
Smart Wands large purple
Lelo Smart Wand is an elegant, wireless massage vibrator, which is used not only to massage…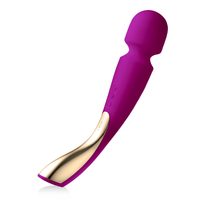 In stock
249.96 €
Lelo Gigi - pink
Gigi is the perfect conqueror of the G-spot. The elegantly shaped body has a quiet but strong motor…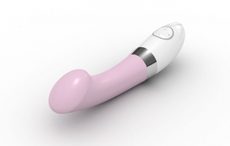 In stock
192.35 €