Product description
Elegant, luxurious, in a word perfect. This is the Elise vibrator from Lelo. The elegantly shaped body resembling women's curves is specially designed so that the stimulation is as effective as possible. The vibrator has two, very quiet vibrating bodies, which offer 5 vibrating modes. One vibration center is used to stimulate the G-spot and the other to the clitoris. The vibrator is velvety soft and made of surgical silicone, so it is anti-allergenic and easy to maintain. Elise is resistant to running water, so you can enjoy it in the shower. The vibrator has its own battery. Just an hour of charging will bring you over 90 minutes of endless pleasure. The maximum endurance of the vibrator is up to 4 hours (at 70% intensity). Size 220 x 42 x 36 mm, Weight: 208 grams.
The package contains a satin bag, box and charger.
This product is no longer manufactured.
| | |
| --- | --- |
| Typ dráždění: | G-bod, Klitoriální |
| Vibrace: | yes |
| Materiál: | Lékařský silikon |
| Barva: | Růžová |
| Voděodolnost: | yes |
| Vlastnost materiálu: | Měkký na dotek |
| Napájení: | Nabíječka |
| Typ baterie: | Nabíjecí akumulátor |
Review
There are currently no product reviews. Be the first.
Related products
BIOglide 150 ml
All ingredients are made of natural substances that are dermacologically and allergically tested.…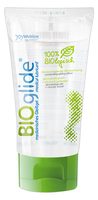 In stock
15.35 €
DurexPlay massage & lubricant s Aloe Vera
The most popular massage gel and lubricant, perfect for partner foreplay and use in intimate places…

In stock
9.58 €