Product description
Ina je dokonalá společni pro ženy, co chtějí všechno rychle a hned! Dokonalost tohoto jedinečného díla spočívá ve dvou vibračních centrech. Jedno je umístěné v hlavě vibrátoru, které jedinečně stimuluje bod G a druhé je umístěné v dráždidle klitorisu. Ina disponuje 8 vibračními módy a díky dvojci na sobě nezávislých, tichých motůrků lze nastavit vibrace v jednotlivých částech odděleně. Příjemně jemný chirurgický silikon umožňuje snadnou penetraci a plastová rukojět snadné držení pro lepší manipulaci. Tlačítka pro ovládání vibrací jsou podsvícená a lze je uzamknout. Vibrátor je odolný vůči tekoucí vodě. Luxusní vibrátor LELO Ina je dobíjecí a 2 hodiny nabíjení Vám zajistí až 4 hodiny provozu (při 70% intenzitě). Rozměry 200 x 62 x 33 mm. Obdržíte jej v elegantním dárkovém balení s nabíječkou a saténovým pouzdrem pro stylové uschování.
Materiál PC-ABS / lékařský silikon
Povrch hedvábný
Velikost 200 x 62 x 33 mm
Váha 130 gramů
Baterie Li-Ion 500 mAh 3.7 V
Nabíjení 2 hodiny
Výdrž až 4 hodiny 
Pohot. doba až 90 dnů
Frekvence 120 Hz
Max. hluk < 50dB
Ovládání tlačítka + / -
Review
There are currently no product reviews. Be the first.
Related products
Durex Play Aloe Vera 50ml
Durex Play Aloe Vera lubricating gel with natural Aloe Vera extract is intended for sensitive skin…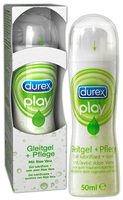 skladem
11.50 €
BIOglide 150 ml
All ingredients are made of natural substances that are dermacologically and allergically tested.…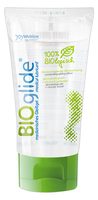 Na skladě
15.35 €
Pjur Woman lubricating gel 100 ml.
The highly concentrated and silky smooth Pjur Woman gel is designed for the sensitive skin of a…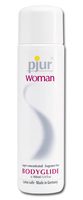 Na skladě
19.19 €