Product description
Mia is the first vibrator that can be charged using a USB connection, making it the ideal companion for travel or work. The developer's goal was to create a vibrator of small dimensions, with quiet vibrations, but with the efficiency and functions of its larger siblings. These goals have been met and a vibrator that resembles women's lipstick satisfies thousands of women around the world. The vibrator is made of comfortable plastic and has 4 vibration programs that can be regulated using the + - buttons. The Mia vibrator comes in an elegant gift package with a satin case and a USB extension cable for charging from your PC or laptop via a USB connector. Two hours of USB charging will provide four hours of pleasure. Dimensions 111 x 22 mm.
Material PC-ABS
Glossy / mother of pearl surface
Size 111 x 22 mm
Weight 32 grams
Battery Li-Ion 450 mAh 3.7 V
Charging 2h at 4.8V and 300 mA
Endurance up to 4 hours
Pohot. period up to 90 days
Frequency 80 Hz
Max. noise <50 dB
+/- button control, 4 programs
This product is no longer manufactured. In the menu you will find a newer version of Mia II.
Review
There are currently no product reviews. Be the first.
Related products
BIOglide 150 ml
All ingredients are made of natural substances that are dermacologically and allergically tested.…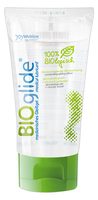 In stock
15.35 €
Durex cherry 50 ml
Durex sherry lubricating gel with cherry flavor is intended for sensitive skin and mucous membranes…

In stock
7.65 €