Product description
Nea is a luxurious vibrator offering an elegantly shaped body that perfectly adapts to women's curves. The stylish design decorated with a floral pattern and a pleasantly plastic surface reminiscent of porcelain will enchant almost every woman with a sense for detail and beauty. Nea is ideal for stimulating the clitoris as well as for other erogenous zones on the partner's body. The vibrator has several vibration modes, which are regulated by means of backlit + and - buttons, which are lockable. Nea is resistant to running water and thanks to its modest dimensions it is also an ideal travel companion. Vibrate Nea is rechargeable and 2 hours of charging will ensure you up to 7 hours of pleasure.
Size: 75 x 36 x 25 mm, weight: 39 grams.
Package contains
charger
gift box
satin bag
This product is no longer manufactured.
| | |
| --- | --- |
| Typ dráždění: | Klitoriální |
| Vibrace: | yes |
| Materiál: | Plast |
| Barva: | Bílá |
| Voděodolnost: | yes |
| Vlastnost materiálu: | Tvrdý na dotek |
| Napájení: | Nabíječka |
| Typ baterie: | Nabíjecí akumulátor |
Review
There are currently no product reviews. Be the first.
Related products
BIOglide 150 ml
All ingredients are made of natural substances that are dermacologically and allergically tested.…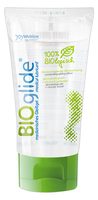 In stock
15.35 €
Durex cherry 50 ml
Durex sherry lubricating gel with cherry flavor is intended for sensitive skin and mucous membranes…

In stock
7.65 €
Pjur Woman lubricating gel 100 ml.
The highly concentrated and silky smooth Pjur Woman gel is designed for the sensitive skin of a…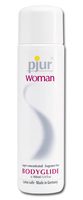 In stock
19.19 €