Product description
New, improved Ora 2! Lelo Ora is the first massage machine that simulates oral sex for women. With its circular movements and vibrations, it offers massage of the clitoris and its surroundings, thus perfectly imitating oral sex. Ora 2 mimics tongue movement, vibration and pulsation, offering up to 10 different exciting programs that are controlled with 3 buttons. Ora 2 is made of pleasant velvety soft medical silicone, which is 100% waterproof and easy to wash. The vibrator motor is very quiet and powerful.
Ora 2 offers SenseTouch technology (Special touch sensors on the tip of the vibrator detect when the vibrator is in contact with the body. When in contact with the skin, vibrations are gradually added up to maximum power.) Just hold down the middle button for 5 seconds.
The new version of the massage vibrator offers even more space (tongue) for massaging your intimate parts.
Charges 2 hours, vibration time 1 hour.
The vibrator has a built-in battery, which is charged using a USB charger, which is included in the package.
Dimensions: 80 x 80 x 43mm, weight: 134g.
Package contents:
Lelo Ora 2 vibrator.
Charger.
Satin bag for storing the vibrator.
A gift box.
This product is no longer manufactured.
| | |
| --- | --- |
| Typ dráždění: | G-bod, Klitoriální |
| Vibrace: | yes |
| Materiál: | Lékařský silikon |
| Barva: | Modrá |
| Voděodolnost: | yes |
Review
There are currently no product reviews. Be the first.
Related products
Lelo Mona Wave black
The luxury vibrator Mona Wave is another novelty from the Lelo brand, which can boast the new…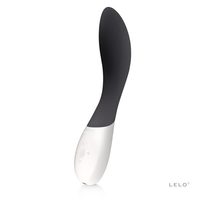 In stock
215.31 €
Lelo Elise 2 - pink
Lelo Elise 2 is an elegant vibrator made of 100% medical silicone. This material is used for the…

In stock
233.46 €
Lelo Ella - black
Lello Ella erotic aid specially designed for pleasure and stimulation of the G-spot. The surface of…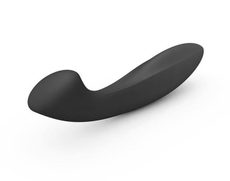 In stock
59.46 €