Product description
Lelo Tiani patří do nové jedinečné řady LELO Sense Motion, která je ve světě erotických pomůcek naprosto ojedinělá. Vibrátory z této řady totiž disponují dálkovým ovládáním, které reaguje na sebemenší pohyb ruky. Výjmečnost také spočívá v kontrole vibrací, jelikož dálkové ovládání vibruje společně s vibrátorem. Díky tomu, má partnert naprostou kontrolu nad intenzitou vibrací.
Lelo Tiani 
Luxus, smysl pro detail a originalita. To jsou přívlastky, které nosí vibrátor Lelo Tiani. Jedinečné dálkové ovádání, které reaguje na sebemenší pohyb? To ocení zajisté i najnáročnější žena.
Tiani je duální vibrátor, který je určený jak pro párty tak pro samotnou ženu. Vibrátor Tiani je speciálně navržený tak, aby mohl být zaveden při souloži, a tak stimulovat ji i jeho.  Lelo Tiani je zahalena do hedvábného lékařského silikonu, který nezpůsobuje alergické reakce. Nespornou předností tohoto luxusního vibrátoru je velmi tichý motůrek, který Vás nebude bránit užit si ty nejvášnivější, ničím nerušené chvilky. Tiani je zcela voděodolný vibrátor, takže si sním můžete užívat nerušené chvilky v horké vaně, či sprše.
Tento produkt je již nedostupný. 

Vlastnosti
jedinečná SenseMotion technologie
bezdrátové ovládání pohybem
synchronizované vibrace s vibracemi ovládání
8 vibračních programů (2 SenseMotion, 6 dalších vibrací)
rychlé dobíjení za 2 hodiny
tichý chod motorku
vodotěsný vibrátor i ovládání
Balení obsahuje
masážní strojek
nabíječku pro masážní strojek
dárkovou krabičku
saténový sáček
dálkové ovládání
2xAAA baterie pro dálkové ovládání
Review
There are currently no product reviews. Be the first.
Related products
LELO Tor II Black
Lelo TOR II is the world's first recharging erection ring. Just plug it into the adapter for two…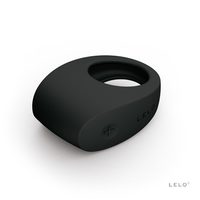 In stock
171.46 €
Lelo Gigi 2 - pink
Lelo Gigi 2 is a charming vibrator made of pleasant medical silicone designed to stimulate the G…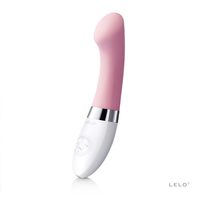 In stock
192.35 €
Lelo Mona Wave purple
The luxury vibrator Mona Wave is another novelty from the Lelo brand, which can boast the new…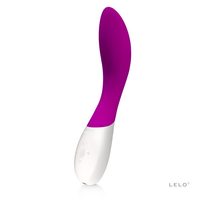 In stock
215.31 €