Product description
Lelo Tiani 2 je pokračování úspěšného, duálního vibrátoru Lelo Tiani. Druhé pokračování s sebou přináší vyšší výkon, preciznější provedení a větší dosah dálkového ovládání. Lelo Tiani 2 je zahaleno do lékařského silikonu, který je velmi šetrný a nezpůsobuje alergické reakce. Lelo Taini se zkládá z vibrátoru ve tvaru U a dálkového ovládání, které vibruje stejnou intenzitou jako vibrátor, což z něj dělá také stimulační strojek. Na rozdíl od Tiani první generace má dálkové ovládání u nového modelu dosah až 36 metrů.
Jak již bylo řečeno, Lelo Tiani 2 má tvar písmene U. Spodní část se zavádí a stimuluje G-Bod, vrchní část je určena na stimulaci klitorisu.
Dálkové ovládání disponuje technologii Sense Motion. Ovládání díky tomu reguje na samotný pohyb ruky a lze tak zvýšit nebo snížit vibrace pouhým letmým pohybem.
 Velikost 84 x 42 x 28 mm, váha: 31 gramů.
Vlastnosti
jedinečná SenseMotion technologie
bezdrátové ovládání pohybem
nově nastavitelné vibrace přímo na vibrátoru, bez použití ovladače
synchronizované vibrace s vibracemi ovládání
8 vibračních programů (2 SenseMotion, 6 dalších vibrací)
rychlé dobíjení za 2 hodiny
tichý chod motorku
vodotěsný vibrátor i ovládání
silnější vibrace
Balení obsahuje
masážní strojek
nástavec navíc pro masáž G-bodu
nabíječku pro masážní strojek
dárkovou krabičku
saténový sáček
dálkové ovládání
2x AAA baterie pro dálkové ovládání
| | |
| --- | --- |
| Typ dráždění: | Pro páry |
| Vibrace: | yes |
| Materiál: | Lékařský silikon |
| Barva: | Růžová |
| Voděodolnost: | yes |
| Vlastnost materiálu: | Měkký na dotek |
| Napájení: | Nabíječka |
| Typ baterie: | Nabíjecí akumulátor |
Review
There are currently no product reviews. Be the first.
Related products
Lelo Lily - pink
It might seem that the Lily vibrator is just a matter of fashion, but this unique work brings with…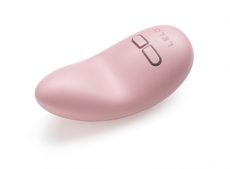 Smart Wands large bílá
DLelo Smart Wand is an elegant, wireless massage vibrator, which is used not only to massage…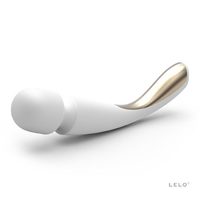 skladem
276.88 €
Lelo Ina 2 purple
Lelo Ina 2 is a more powerful successor to the popular multifunctional vibrator. Ina has an elegant…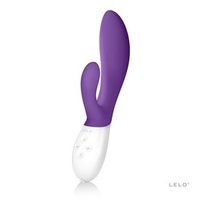 skladem
233.08 €