Product description
The luxury Yva vibrator is a perfect work of art, which is made of high-quality surgical steel. Yva yours is not just a decorative accessory for your bedroom. Strong yet quiet vibrations make it one of the most effective tools of endless pleasure. Vibrations are controlled using lockable, backlit + - buttons. Yva with its infinite perfection is resistant to running water, so you can enjoy your dreams even in the shower. You will receive it in a luxurious wooden box with a charger and a satin case for stylish storage.
Material
surgical steel
Smooth surface
Size 75 x 36 x 25 mm
Weight 112 grams
Battery Li-Ion 240 mAh 3.7 V
Charging 2 h at 4.8 V 200 mA
Endurance up to 7 hours
Pohot. period up to 90 days
Frequency 80 Hz
Max. noise <50 dB
+/- button control
This product is no longer manufactured.
Review
There are currently no product reviews. Be the first.
Related products
BIOglide 150 ml
All ingredients are made of natural substances that are dermacologically and allergically tested.…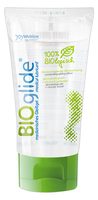 In stock
15.35 €
Durex cherry 50 ml
Durex sherry lubricating gel with cherry flavor is intended for sensitive skin and mucous membranes…

In stock
7.65 €
Pjur Woman lubricating gel 100 ml.
The highly concentrated and silky smooth Pjur Woman gel is designed for the sensitive skin of a…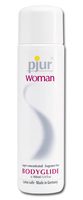 In stock
19.19 €