Product description
Moderní s exkluzivním desingem? To je Loveo Ione ! Velmi lehký a tenký vibrátor, který dokáže velké věci.
Ione je první vibrátor na světe, který automaticky reaguje na dotek Vašeho těla. Citlivé senzory přizpůsobují vibrace vibrátoru na základě odezvy Vašeho těla. Dopřejte si dlouhou a nežnou erotickou masáž klitorisu a bodu G. Nenamáhejte se a nechte se vest relaxací celého těla vibrátorem Ione. Vibrátor je vyroben z kvalitního lékařského silikonu, který je příjemný na dotek, snadno se udržuje v čistotě a je hypoalergenní. Malé rozměry vibrátoru ( délka 21,4 cm a šířka 3,8 cm) Vás potěší doma i cestách. Výkonná baterie vibrátoru nadídne až dvě hodiny vibrací.
Baterie se dobíjí pomocí USB kabelu.
Dotyková vibrační technologie
Lékařský silikon
7 manuálních programů
Nabíjecí baterie
100% vodotěsný
3 stupně intenzity vibrací
Intuitivní ovládání
| | |
| --- | --- |
| Typ dráždění: | G-bod, Klitoriální |
| Vibrace: | yes |
| Materiál: | Lékařský silikon |
| Barva: | Fialová |
| Voděodolnost: | yes |
Review
There are currently no product reviews. Be the first.
Related products
Loveo Ione pink
Modern with an exclusive design? It's Loveo Ione! A very light and thin vibrator that can do great…


In stock
45.77 €
Loveo Noemi purple
Loveo Noemi is a vibrating toy that can surprise. The non-traditionally shaped body will not only…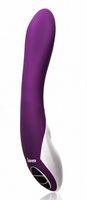 In stock
38.08 €
Loveo Ayla pink
The Ayla vibrator is another novelty from the Loveo brand, which comes with modern technology to…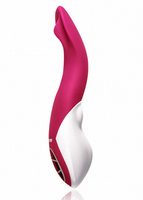 In stock
34.23 €