Product description
The Loveo package will offer a total of three balls, designed not only for your pleasure, but so that you can gradually increase the intensity of strengthening. And why strengthen? The use of venus balls has a positive effect on future intimate experiences and your health - you can look forward to longer and stronger orgasms after just a few weeks of regular strengthening. In addition, with each exercise you reduce the risk of incontinence in old age.
The most important for maximum enjoyment are comfort and a pleasant surface to the touch. That's why we make Ines balls from medical silicone, which is velvety soft so that it is a pleasure to touch it. In addition, the silicone is durable and easy to maintain - just rinse the balls with soapy water. Handling a flexible and flexible string will be very simple.
The balls are delivered in a discreet package.
This product is no longer manufactured.
Review
There are currently no product reviews. Be the first.
Related products
Loveo Duo purple
Treat yourself to double the pleasure. The Loveo Duo also stimulates the clitoris and the G-spot,…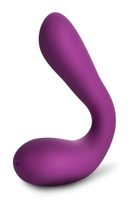 skladem
107.31 €
Loveo Ayla purple
The Ayla vibrator is another novelty from the Loveo brand, which comes with modern technology to…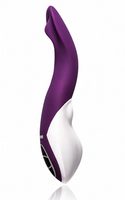 Loveo Ione pink
Modern with an exclusive design? It's Loveo Ione! A very light and thin vibrator that can do great…


skladem
72.69 €