Product description
PicoBong Ipo is a waterproof vibrator of small dimensions shaped for use on any finger. The vibrator holds the position very well and there is no need to watch it laboriously, on the contrary you can comfortably concentrate on stimulating your partner's intimate parts (clitoris, nipples ..) The motor is very quiet and powerful, offers 12 vibration programs . It is made of non-hazardous medical silicone and ABS plastic, which are very pleasant to the touch. Maintenance is very easy.
Black colour
Dimensions: 80 x 42 x 28 mm, Weight: 32 g.
Batteries not included. We recommend purchasing 1x AAA batteries.
This product is no longer manufactured.
Review
There are currently no product reviews. Be the first.
Related products
PicoBong Kaya purple
Beautiful waterproof vibrator in purple design made by LELO brand. The vibrator is very quiet and…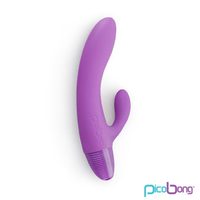 In stock
91.92 €
Massage candle PicoBong - apple / cinnamon
Massage oil candle with apple and cinnamon flavor with a volume of 15 ml. The candle is made of…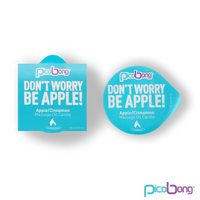 In stock
9.58 €
PicoBong vibrátor Ipo 2 pink
Small finger cartridge / vibrator. It has very easy operation and 12 amazing vibration modes 100%…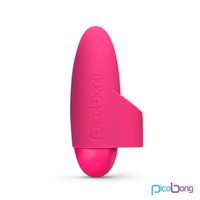 In stock
52.88 €