Product description
PicoBong Ipo is a small vibrator that is attached to the finger. The vibrator holds on to your finger very firmly and you can comfortably concentrate on stimulating your partner's intimate parts. The vibrator motor is very powerful and quiet, it offers from 12 vibration programs, which you can easily select using two buttons. Ipo is 100% waterproof, so you can take it in a bath or shower. It is made of medical silicone and ABS plastic, which is not harmful to health and is pleasantly velvety to the touch.
Dimensions: 80 x 42 x 28 mm, Weight: 32 g.
Black color
Batteries not included. We recommend purchasing 1x AAA batteries.
This product is no longer manufactured.
Review
There are currently no product reviews. Be the first.
Related products
PicoBong Ipo black
PicoBong Ipo is a waterproof vibrator of small dimensions shaped for use on any finger. The…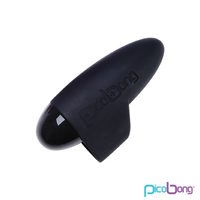 PicoBong Mahana black
PicoBong Mahana is a very quiet vibrator suitable for vaginal and clitoral use. Mahana looks very…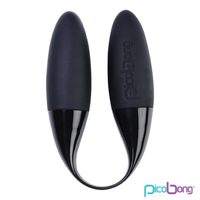 Picobong Ako Outie Vibe purple
PicoBong AKO is a more powerful vibrator designed to stimulate the clitoris and the G-spot.  …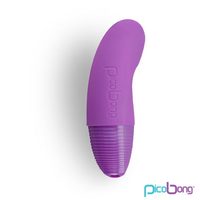 skladem
55.77 €