Product description
PicoBong Koa is a waterproof vibrator that you can immerse up to 1 m. It will be an ideal companion for erotic games in the shower or bath. PicoBong Koa is suitable for irritating even women. It is possible to tease the clitoris, but also the men's G-spot or anal. It will also be easy to handle thanks to the handle on the end of the vibrator. Koa offers a very quiet but powerful motor with 12 vibration modes that you can easily select with two buttons. The modern Koa vibrator is made of comfortable medical silicone and ABS plastic.
Black colour
Dimensions: 98 x 44 x 28 mm, Weight: 30 g
Batteries not included. We recommend purchasing 1x AAA batteries.
This product is no longer manufactured.
Review
There are currently no product reviews. Be the first.
Related products
PicoBong Mahana black
PicoBong Mahana is a very quiet vibrator suitable for vaginal and clitoral use. Mahana looks very…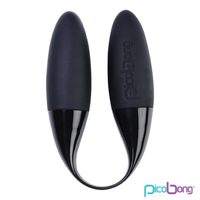 PicoBong vibrátor Honi 2 pink
This product is no longer in stock.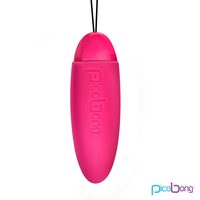 PicoBong vibrátor Kiki 2 blue
This product is no longer in stock.