Product description
PicoBong Mahana is a very quiet vibrator suitable for vaginal and clitoral use. Mahana looks very luxurious, it is made of non-hazardous medical silicone and ABS plastic, which is velvety pleasant to the touch. Two powerful motors connected by a thin shank offer from 12 vibration modes, which you can easily set using two buttons. The vibrator is 100% waterproof, so you can experiment even at water games.
Dimensions: 112 x 71 x 28 mm, Weight: 66 g.
Black colour
Batteries not included. We recommend purchasing 2x AAA batteries.
This product is available in other color variants.
Review
There are currently no product reviews. Be the first.
Related products
PicoBong Koa black
PicoBong Koa is a waterproof vibrator that you can immerse up to 1 m. It will be an ideal companion…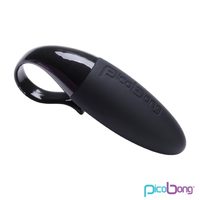 Na skladě
87.62 €
PicoBong Kaya purple
Beautiful waterproof vibrator in purple design made by LELO brand. The vibrator is very quiet and…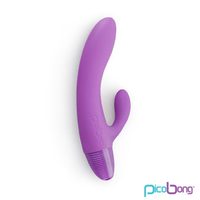 skladem
91.92 €
PicoBong vibrátor Kiki 2 black
This product is no longer in stock.