Product description
Mahana 2 je duální vibrátor. Má dva motory, což je dvojnásobné potěšení. Mahana je navržená tak, aby přesně vyhovovala křivkám ženského těla. Dvě spojené vibrační části jsou určeny k současné stimulaci bodu g a klitorisu.
100% vodotěsný do 1m
silný, avšak tichý motor
12 vibračních módů
vyroben ze zdravotně nezávadného silikonu a ABS plastu
jednoduché ovládání
Dvě AAA baterie
Tento produkt je již skladově nedostupný.
Review
There are currently no product reviews. Be the first.
Related products
PicoBong vibrátor Ipo 2 pink
Small finger cartridge / vibrator. It has very easy operation and 12 amazing vibration modes 100%…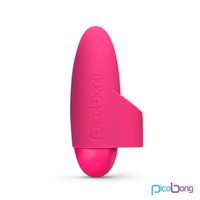 In stock
52.88 €
Picobong Ako Outie Vibe blue
PicoBong AKO is a more powerful vibrator designed to stimulate the clitoris and the G-spot.  …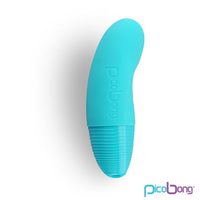 In stock
55.77 €
Picobong Ako Outie Vibe cherry red
PicoBong AKO is a more powerful vibrator designed to stimulate the clitoris and the G-spot.  …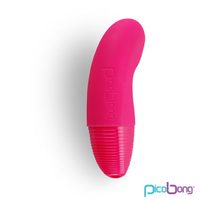 In stock
55.77 €