Product description
Revolutionary and perfect SATISFYER CURVY 1+
11 modes of contactless stimulation of the clitoris by pressure waves, 11 vibrations and control via application.
unrivaled clitoral stimulation
control via mobile phone.
material of medical silicone and ABS plastic
The mobile application, which is completely free for you, offers a really wide menu, preset modes in the library or creating your own curve or sequence of pulsations, sharing with other users, voice control or remote connection with a partner's phone
waterproof according to IPX7 certificate,
simple control
rechargeable using the included USB cable
easy maintenance
Color: burgundy
Material: silicone, ABS plastic
Dimensions: total length 14.5 cm, body diameter 4.5 cm, inner diameter of the nozzle 1.6 cm
Vibration: yes
Drive: rechargeable Li-on battery
Water resistance: yes
Lubrication: water-based lubricants
| | |
| --- | --- |
| Typ dráždění: | Bradavky, Klitoriální |
| Vibrace: | yes |
| Materiál: | ABS/Silikon |
| Barva: | Červená |
| Voděodolnost: | yes |
| Napájení: | Nabíječka |
Review
There are currently no product reviews. Be the first.
Related products
Satisfyer Mono Flex red
Satisfyer Mono Flex  Krásný elegantní červený vibrátor od značky Satisfyer potěší i ty…
New

In stock
88.42 €
SATISFYER LOVE BREEZE
Novinka od značky Satisfyer je tu! Love Breeze Tlakové vlny stimulují klitoris bezdotykově v 11…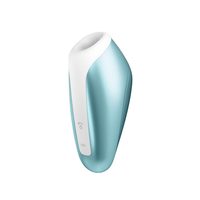 New

In stock
80.73 €
Satisfyer partner plus
Fall in love with the PARTNER PRO pair vibrator! The device is designed to irritate the vaginal…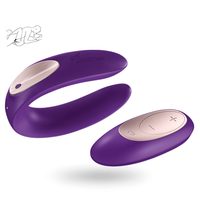 Discount -69%
Best seller

In stock
57.65 €