Product description
Středně velký, elegantní a kvalitně zpracovaný masážní strojek od značky Svakom je vyroben nejen ke stimulaci Vašeho bodu G. Mírně zahnutá konstrukce u špičky s lehkostí poskytne hodiny rozkoše. Jednoduchým zmáčknutím tlačítka si můžete vybrat až ze 6 vibračních režimů včetně Svakom Inteligent modů ( vibrační mód, který se postupně mění a pomalu nabírá na intenzitě až do úplné extáze uživatelky, během několika minut ). Tělo vibrátoru je vyrobeno z kluzského lékařského silikonu, který limituje kůži a sklouzne přesně tam, kde chcete aby byl. Vibrátor je tvarován tak, aby přesně zapadl do Vaší ruky a stimulace byla co nejjednoduší. 100% voděodolné tělo vibrátoru potěší k erotickým hrám ve sprše či vaně. Za hodinu a půl nabíjení poskytne vibrátor až 2 nepřetržité rozkoše.
Vibrátor se nabíjí pomocí USB kabelu, který je součástí balení!
Rozměry: 170x60x30 mm, Váha: 90g

SVAKOM je prémiová mezinárodní značka sexuálních stimulátorů navržených ve Spojených státech, s kreativními tvary za použití 100% dobíjecí technologie. SVAKOM je vysoce kvalitní řada vibrátorů pro ženy, má nejrychlejší čas nabíjení v průmyslu a naše inovativní návrhy včetně prvního stimulátoru jsou vybaveny technologií kamery, která vám umožní zachytit a sdílet intimní chvíle zblízka a osobně.

Výrazné styly a návrhy erotických pomůcek poskytují intenzivní rozkoše. Neuvěřitelně tiché, ale výkonné motory nabízejí různou rychlost a intenzitu maximálního potěšení. SVAKOM byla vyvinuta na základě moderního životního stylu. Pouhým stisknutím tlačítka Vás vibrátory SVAKOM přivedou na svůdnou cestu, které začínají jemnými vibracemi, které Vás intenzivně zavednou k uspokojujícímu konci. 
Review
There are currently no product reviews. Be the first.
Related products
Svakom - Lester Heating Vibrator Black
Lester is another of the intelligent and stylish vibrators from the Svakom brand. The smooth, silky…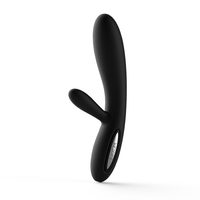 In stock
138.46 €
Svakom - Echo Clitoral Stimulator Black
The luxurious and passionate Echo vibrator from the Svakom brand is here! Perfectly curved shape is…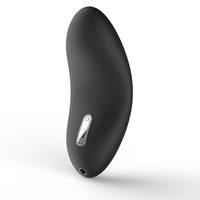 In stock
76.54 €
Svakom - Siime Camera Vibrator Violet
Take photos of intimate parties or shoot videos using a vibrator? YES, all this knows the Siim…