Product description
The medium-sized vibrator Barbara is the latest dual vibrator from the Svakom brand. The vibrator can be proud of modern, simple design and quality materials. The vibrator copies your curves and focuses not only on stimulating the clitoris, but also G. The surface of the entire functional part of the vibrator is made of medical silicone, which is environmentally friendly and has a soft velvety feel to the touch. Its softness is also proven by the highest quality materials used with 100% hypoallergenic properties. Medical silicone is characterized by softness pleasant to the touch, easy maintenance and does not cause any allergic reactions. Barbara has up to 8 different vibration modes, including intelligent mode (a vibration mode that gradually changes and slowly increases in intensity until the user's complete ecstasy, within minutes). The Barbara vibrator is 100% waterproof and has an IPX7 one meter water depth, so you can take it to the bath or pool without worries. In an hour and a half of charging, the vibrator will provide up to 2 continuous pleasures.
The vibrator is charged using the USB cable included in the package!
Dimensions: 180x90x36mm, Weight: 138g
SVAKOM is a premium international brand of sexual stimulators designed in the United States, with creative shapes using 100% rechargeable technology. SVAKOM is a high quality line of vibrators for women, has the fastest charging time in the industry and our innovative designs, including the first stimulator, are equipped with camera technology that allows you to capture and share intimate moments up close and in person.
Distinctive styles and designs of erotic aids provide intense pleasure. Incredibly quiet but powerful engines offer different speeds and intensities of maximum pleasure. SVAKOM was developed on the basis of a modern lifestyle. At the touch of a button, SVAKOM vibrators take you on a seductive journey, starting with gentle vibrations that take you intensely to a satisfying end.
Review
There are currently no product reviews. Be the first.
Related products
Svakom - Emma Mini Wand Massager Violet
The Mini Emma Wand vibrator is specially designed for women who expect high performance of medium…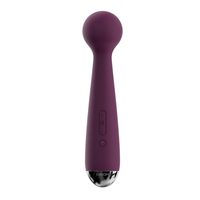 Best seller

In stock
72.69 €
Svakom - Lucas Long Lasting Vibrator Black
The Lukas vibrator is big and you can enjoy up to 48 hours of pleasure with it.Just select one of 8…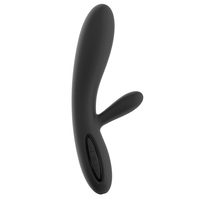 In stock
120.00 €
Svakom Svakom - Nova Kegel Balls Plum Red
Svakom Nova is a set of three Venus balls, of different weights and shapes. Venus balls are…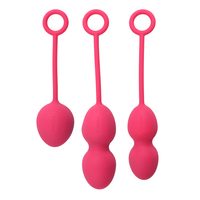 Discount -50%

In stock
38.08 €