Product description
The Emma vibrator from the Svakom brand is a massage device that helps stimulate the clitoris and your G-spot.
Emma has a heating function and can be heated to a constant temperature of 38 ° C
Thanks to the possibility of using rabbit ears, you can try other but different ways of satisfaction.
material: medical silicone
Charging: 2 hours
Use: up to 48 hours of pleasure
Dimensions: 48 × 210 mm
Weight: 122.5 g
Review
There are currently no product reviews. Be the first.
Related products
Svakom - Lester Heating Vibrator Black
Lester is another of the intelligent and stylish vibrators from the Svakom brand. The smooth, silky…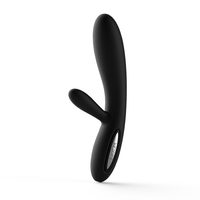 In stock
138.46 €
Svakom Elva
Elva je vibrační vajíčko na dálkové ovládání. Luxusní značka Svakom vyrobila vajíčko, které lze…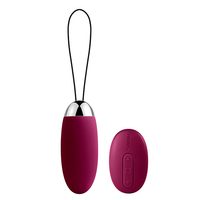 Best seller

In stock
88.42 €
Svakom Hedy - Blow Job 6ks
Men's masturbator available in three variants. Package contains 6pcs - pink ● Recommended for 5-10…

In stock
49.96 €