Product description
The best-selling Leo Long vibrator is the largest vibrator from the Svakom brand. The vibrator up to 20 cm long is ergonomically designed to fit comfortably and at the same time stimulates the G point as best as possible. The vibrator offers up to 48 hours of continuous pleasure on a single charge, making it the world's longest use per charge. The sensual and delicate curves of the vibrator are made of medical silicone, which is easy to maintain, is waterproof and provides a truly beneficial and exciting experience. It meets the highest quality standards worldwide and is environmentally friendly. The Leo Long vibrator will fulfill all your inner desires and allow your body to feel good. Leo Long offers up to 6 vibration modes.
The vibrator is charged using the USB cable included in the package!
Dimensions: 200x80x38mm, Weight: 175 g
SVAKOM is a premium international brand of sexual stimulators designed in the United States, with creative shapes using 100% rechargeable technology. SVAKOM is a high quality line of vibrators for women, has the fastest charging time in the industry and our innovative designs, including the first stimulator, are equipped with camera technology that allows you to capture and share intimate moments up close and in person.
Distinctive styles and designs of erotic aids provide intense pleasure. Incredibly quiet but powerful engines offer different speeds and intensities of maximum pleasure. SVAKOM was developed on the basis of a modern lifestyle. At the touch of a button, SVAKOM vibrators take you on a seductive journey, starting with gentle vibrations that take you intensely to a satisfying end.
This product is no longer in our offer.
Review
There are currently no product reviews. Be the first.
Related products
Svakom Winni
Vibration ring Svakom WINNI purple in a beautiful purple color The velvet body made of flexible…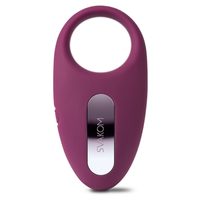 In stock
88.42 €
Svakom - Echo Clitoral Stimulator Pale Pink
The luxurious and passionate Echo vibrator from the Svakom brand is here! Perfectly curved shape is…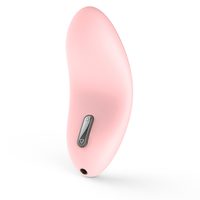 In stock
76.54 €
Svakom - Amy G-Spot Vibrator Violet
Středně velký, elegantní a kvalitně zpracovaný masážní strojek od značky Svakom je vyroben nejen ke…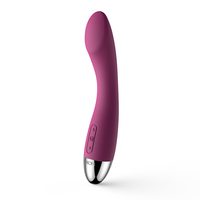 In stock
115.35 €