Product description
The Leslie vibrator from the Svakom brand is stylishly and intelligently designed indoors and outdoors. Leslie boasts a heating function (40 ° C) that will give you a soothing and pleasant feeling like in a hot tub. Very quiet but powerful engine has 6 speeds and 4 vibration modes. Two separate, sensitive motors work with a smooth vibrator body, which will ripple your interior and especially your G-spot, surround you with warmth inside and out and provide an exclusively unforgettable experience. The vibrator offers up to 48 hours of continuous pleasure on a single charge, making it the world's longest-time use per charge. The vibrator is made of fine and pleasant to the touch materials that are very environmentally friendly. The whole body of the luxury vibrator is waterproof, so you can use its services for water fun.
The vibrator is charged using the USB cable included in the package!
Dimensions: 200x80x38mm, Weight: 175 g
SVAKOM is a premium international brand of sexual stimulators designed in the United States, with creative shapes using 100% rechargeable technology. SVAKOM is a high quality line of vibrators for women, has the fastest charging time in the industry and our innovative designs, including the first stimulator, are equipped with camera technology that allows you to capture and share intimate moments up close and in person.
Distinctive styles and designs of erotic aids provide intense pleasure. Incredibly quiet but powerful engines offer different speeds and intensities of maximum pleasure. SVAKOM has developed an intelligent regime based on a modern lifestyle. Smart mode has been scientifically researched, so users can rely on a dose of pleasure at the touch of a button. Intelligent mode takes the user on a seductive journey, starting with gentle vibrations that intensely take and a satisfying end.
This product is no longer in our offer.
Review
There are currently no product reviews. Be the first.
Related products
Svakom - Rebecca Vibrator White
Rebecca is the smallest rechargeable vibrator from the Svacom brand. A small, discreet vibrator…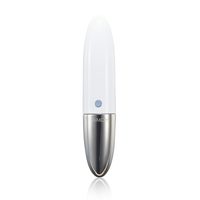 Svakom - Siime Eye Camera Vibrator Violet
The Svakom company brings another novelty to the erotic market and raises the imaginary bar a…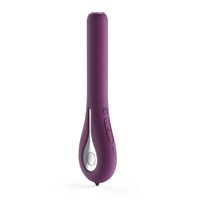 Svakom - Lester Heating Vibrator Black
Lester is another of the intelligent and stylish vibrators from the Svakom brand. The smooth, silky…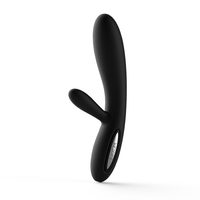 In stock
138.46 €