Product description
Lisa is a vibrator from the Svakom brand with a touch sensor. You can activate the touch sensor whenever you want. As soon as its end touches the body, its comfortable vibrations start. When the touch sensor is activated, Lisa will only vibrate when in contact with the body. Lisa will bring you unbeatable joy, simple design and easy operation. You can switch between 5 different modes by simply pressing a button. Lisa will allow for wonderful internal as well as external pleasures. The vibrator is made of medical silicone, which is one of the top materials used in the erotic industry and is environmentally friendly. The body of the vibrator is resistant to splashing water (not sinking). The vibrator is charged with a USB cable, the charging port is stylishly covered with a silver screw cap. In 1.5 hours of charging, the vibrator offers up to 2 hours of pleasure.
The vibrator is charged using the USB cable included in the package!
Size: 170x60x30mm, Weight: 95 g
SVAKOM is a premium international brand of sexual stimulators designed in the United States, with creative shapes using 100% rechargeable technology. SVAKOM is a high quality line of vibrators for women, has the fastest charging time in the industry and our innovative designs, including the first stimulator, are equipped with camera technology that allows you to capture and share intimate moments up close and in person.
Distinctive styles and designs of erotic aids provide intense pleasure. Incredibly quiet but powerful engines offer different speeds and intensities of maximum pleasure. SVAKOM was developed on the basis of a modern lifestyle. At the touch of a button, SVAKOM vibrators take you on a seductive journey, starting with gentle vibrations that take you intensely to a satisfying end.
Review
There are currently no product reviews. Be the first.
Related products
Svakom - Rebecca Vibrator Pale Purple
Rebecca is the smallest rechargeable vibrator from the Svacom brand. A small, discreet vibrator…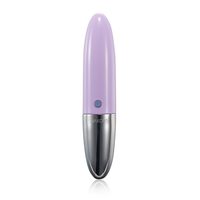 In stock
65.00 €
Svakom - Amy G-Spot Vibrator Violet
Středně velký, elegantní a kvalitně zpracovaný masážní strojek od značky Svakom je vyroben nejen ke…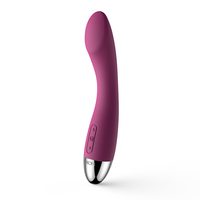 In stock
115.35 €
Svakom - Tyler Vibrating Ring Violet
Tyler is an elegant and luxurious vibrating ring for couples from the Svakom brand! Tyler's ultra…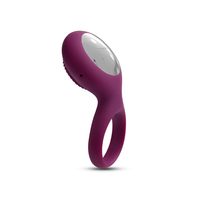 In stock
86.54 €