Product description
The Lukas vibrator is big and you can enjoy up to 48 hours of pleasure with it.
Just select one of 8 modes and 5 speeds.
It can style both the clitoris and your G-spot at the same time.
Lukas is a very quiet product that will make you happy repeatedly.
Use
Material: 100% green technology
Dimensions: 100 x 88 x 38mm
Charging: 2.5 hours
Use: up to 48 hours
Review
There are currently no product reviews. Be the first.
Related products
Svakom Svakom - Nova Kegel Balls Plum Red
Svakom Nova is a set of three Venus balls, of different weights and shapes. Venus balls are…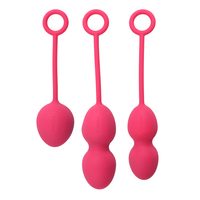 Discount -50%

In stock
38.08 €
Svakom - Alice Rabbit Vibrator Khaki
The medium-sized dual vibrator Alice offers modern design, quality materials and 8 vibration modes,…
Svakom Svakom - Nova Kegel Balls Green
Svakom Nova is a set of three Venus balls, of different weights and shapes. The balls are suitable…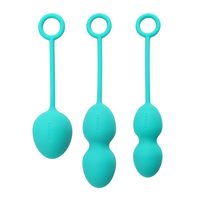 Discount -50%

In stock
38.08 €