Product description
Fotit fotky intimních partii, nebo natáčet videa pomocí vibrátoru? ANO, to všechno umí vibrátor Siim od značky Svakom, který je vybaven kamerou, včetně funkce Zoom a prosvětlovací diody!
Vibrátor Siim, vám umožní zažít potěšení, jako nikdy předtím. Poznejte co se děje uvnitř vagíny např. při orgasmu či jen tak prozkoumejte místa, která běžně okem nespatříte. Vaginální kamerka je vybavena prosvětlovací diodou, včetně funkce zoom, Váš obraz bude velmi čitelný. Pomocí vibrátoru si můžete pořídit fotky či videa intimních partii. Vedle této funkce je vibrátor nabit mnoha funkcemi v podobě vibrací, pulzací a jiných módů, které pomohou vyvolat brzký orgasmus. Tichý motor vibrátoru nabídne 6 vibračních režimů. Vibrátor Siim je vyroben z kvalitního na dotek přijemného lékařského silikonu který je zdravotně nezávadný a hypoalergenní. Je 100% vodotěsný, což znamená že jej můžete vzít do vany nebo do bazénu.
Vibrátor se nabíjí pomocí USB nabíječky, která je součástí balení.
Vibrátor se nabíjí 1,5 hodiny a v provozu vydrží až 2 hodiny.
Rozměry: 25x165mm, váha: 74g
SVAKOM je prémiová mezinárodní značka sexuálních stimulátorů navržených ve Spojených státech, s kreativními tvary za použití 100% dobíjecí technologie. SVAKOM je vysoce kvalitní řada vibrátorů pro ženy, má nejrychlejší čas nabíjení v průmyslu a naše inovativní návrhy včetně prvního stimulátoru jsou vybaveny technologií kamery, která vám umožní zachytit a sdílet intimní chvíle zblízka a osobně.

Výrazné styly a návrhy erotických pomůcek poskytují intenzivní rozkoše. Neuvěřitelně tiché, ale výkonné motory nabízejí různou rychlost a intenzitu maximálního potěšení. SVAKOM byla vyvinuta na základě moderního životního stylu. Pouhým stisknutím tlačítka Vás vibrátory SVAKOM přivedou na svůdnou cestu, které začínají jemnými vibracemi, které Vás intenzivně zavednou k uspokojujícímu konci. 
Review
There are currently no product reviews. Be the first.
Related products
Svakom - Rebecca Vibrator Black
Rebecca is the smallest rechargeable vibrator from the Svacom brand. A small, discreet vibrator…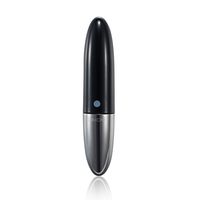 Svakom - Luna Selene Vibrating Bullet Black
2v1, to je Luna a Selene, vibrační vajíčko s dálkovým bezdrátovým ovladačem. Luxus a hravost, Luna…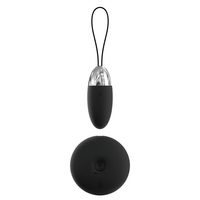 Svakom Elva
Elva je vibrační vajíčko na dálkové ovládání. Luxusní značka Svakom vyrobila vajíčko, které lze…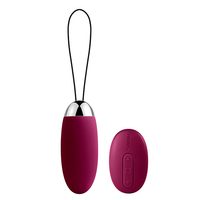 In stock
88.42 €