Product description
Take photos of intimate parties or shoot videos using a vibrator? YES, the Siim vibrator from the Svakom brand can do all this, which is equipped with a camera, including the Zoom function and a light-emitting diode!
The Siim vibrator allows you to experience pleasure like never before. Get to know what's going on inside the vagina, for example during an orgasm, or just explore places you don't normally see with your eye. The vaginal camera is equipped with a light-emitting diode, including the zoom function, your image will be very legible. You can use the vibrator to take photos or videos of intimate parties. In addition to this function, the vibrator is loaded with many functions in the form of vibrations, pulsations and other modes that help to induce an early orgasm. The silent vibrator motor offers 6 vibration modes. The Siim vibrator is made of high-quality, pleasant to the touch medical silicone which is harmless and hypoallergenic. It is 100% waterproof, which means you can take it in the bath or pool.
The vibrator is charged using the USB charger included in the package.
The vibrator charges for 1.5 hours and lasts up to 2 hours in operation.
Dimensions: 25x165mm, weight: 74g
SVAKOM is a premium international brand of sexual stimulators designed in the United States, with creative shapes using 100% rechargeable technology. SVAKOM is a high quality line of vibrators for women, has the fastest charging time in the industry and our innovative designs, including the first stimulator, are equipped with camera technology that allows you to capture and share intimate moments up close and in person.
Distinctive styles and designs of erotic aids provide intense pleasure. Incredibly quiet but powerful engines offer different speeds and intensities of maximum pleasure. SVAKOM was developed on the basis of a modern lifestyle. At the touch of a button, SVAKOM vibrators take you on a seductive journey, starting with gentle vibrations that take you intensely to a satisfying end.
This product is no longer available.
Review
There are currently no product reviews. Be the first.
Related products
Svakom - Lorna Touch Sensor Vibrator Violet
The most elegant dual vibrator with a touch sensor and two motors will delight all your senses. The…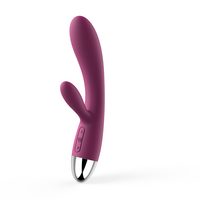 Svakom - Leo Long Lasting Vibrator Black
The best-selling Leo Long vibrator is the largest vibrator from the Svakom brand. The vibrator up…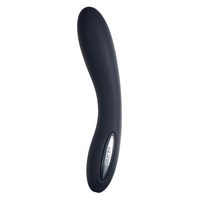 Svakom - Rebecca Vibrator Pale Purple
Rebecca is the smallest rechargeable vibrator from the Svacom brand. A small, discreet vibrator…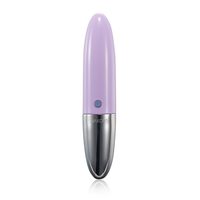 In stock
65.00 €