Product description
The Black Swan vibrator is a multifunctional vibrator that has an irritant of the clitoris and the inner part of the vagina. Black Swan is wrapped in silky soft medical silicone of the highest quality. Thanks to this, the vibrator can be washed under both boiling and cold water and the surface will not be damaged. Swan has two vibration centers. The first is located in the head of the vibrator and emits very strong vibrations. The second is in the irritation of the clitoris, where the vibrations are softer but more intense.
You control the Black Swan with two backlit buttons. These buttons can also be used to lock the vibrator so that it does not vibrate arbitrarily.
Swan vibrators have a built-in battery, so there is no need to buy batteries all the time. The built-in battery and sophisticated charger make the Black Swan a waterproof vibrator.
Package contains:
air sickness bag
charger
vibrator Black
instructions for use
This product is no longer manufactured.
| | |
| --- | --- |
| Typ dráždění: | Klitoriální, Vaginální |
| Vibrace: | yes |
| Materiál: | Lékařský silikon |
| Barva: | Růžová |
| Délka: | 19 cm |
| Průměr min.: | 2 cm |
| Průměr max.: | 3.7 cm |
| Voděodolnost: | yes |
| Vlastnost materiálu: | Měkký na dotek |
| Napájení: | Nabíječka |
| Typ baterie: | Nabíjecí akumulátor |
Review
There are currently no product reviews. Be the first.
Related products
Swan The Tundra Vibrátor
Swan is characterized by high quality, sophistication and practical design. Swan are wrapped in…

In stock
115.35 €
Swan Clutch
Squeeze your muscles and you will feel the vibrating device that the original Swan Clutch balls own…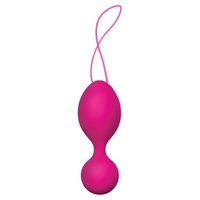 In stock
134.58 €