Product description
Limitovaná edite Tenga Cool Edition!
U Tenga Egg Cool má lubrikant chladivý účinek mentolu pro horké letní noci.
Tenga zaznamenala největší obdiv především v Japonsku. Mastrubátor dokonale imitující vajíčko si, ale oblíbilo tisíce můžů po celém světě. Vajíčko stačí rozbalit a uvnitř se již ukrývá masturbátor vyrobený ze speciálního a velmi elastického silikonu, který sedí každé velikosti. Díky dvojtému kroužku při vztupu, dokonale sedí. Uvnit vajíčka se nachází lubrikační gel, který vždy před použitím aplikujte.
Review
There are currently no product reviews. Be the first.
Related products
Tenga Egg Wavy
Tenga Egg enjoys maximum popularity, especially in Japan, where it comes from. The mastrubator…

skladem
8.46 €
Tenga Egg Cloudy-new
Tenga received the greatest admiration, especially in Japan. The mastrubator perfectly imitates an…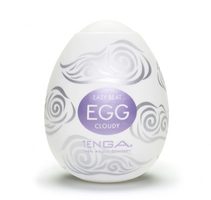 skladem
9.58 €
Tenga Egg Thunder
Apon Tenga Egg masturbation egg with an internal extra irritating surface with three types of…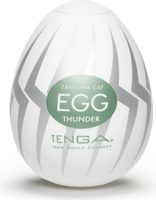 skladem
13.42 €