Product description
Tenga received the greatest admiration, especially in Japan. The mastrubator perfectly imitates an egg, but has been loved by thousands of men around the world. All you have to do is unpack the egg and inside you is hiding a masturbator made of a special and very elastic silicone that fits any size. Thanks to the double ring during lift, it fits perfectly. There is a lubricating gel inside the eggs, which you should always apply before use. Tenga Egg Spider is the ideal travel companion or as a gift for your partner. Remember that no one knows what is hidden inside the egg.
Tenga Spider - The rugged structure inside the egg will stimulate you firmly and effectively.
Review
There are currently no product reviews. Be the first.
Related products
Tenga Egg Shiny-new
Tenga received the greatest admiration, especially in Japan. The mastrubator perfectly imitates an…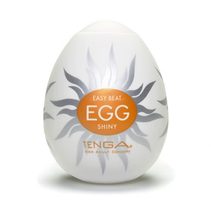 In stock
9.58 €
Tenga Eggs Mix
Tenga Egg enjoys maximum popularity, especially in Japan, where it comes from. Mastrubatters…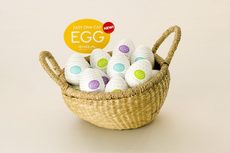 Discount -47%
Sale

In stock
30.73 €
Tenga Egg Crater-new
Tenga received the greatest admiration, especially in Japan. The mastrubator perfectly imitates an…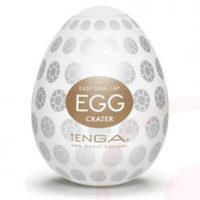 In stock
9.58 €