Product description
Tenga Flip Air Melty White je výsledkem spojení elegance a dokonalé technologie. Stále zvyšující se zájem o produkty Tenga přiměl vývojáře k dalšímu úžasnému masturbátoru, který lze použít jako všechno Tenga z řady Flip Hole opakovaně.
Nový Flip Air je odlehčený a váží pouhých 420g. Unikátní přepínání Air Release umožňuje regulaci vzduchu uvnitř masturbátoru. Regulováním můžete dosáhnout vákua a docílit tak božského pocitu sání.
Tenga Flip Air lze jednodušše zcela otevřít. To umožňuje snadné čištění. Při každém použití je nezbytné používat lubrikační gel, aby nedošlo k nechtěným oděrkám. Pro tyto účely mají Tenga vlastní gel Flip Air Lotion, který dostatečně lubrikuje vnitřek masturbátoru a zvyšuje prožitek ze stimulace.
Uvnitř masturbátoru se nachází důmyslně navrhnutý materiál elastomer, který je pevný, ale zároveň jemný. Vnitřek masturbátoru je různě členěný avšak každý kousek má svojí nepostradatelnou funkci. Tento jemný materiál Vás zaručeně uspokojí.
Pokud preferujete vyhřátý materiál, lze do Flip Air zavést hřející tyčinku Hole Warmer, která funguje na principu gelového ohřívače.
Rozměry: 17,5x1,5/4,5 cm
Tento produkt se již nevyrábí.
Review
There are currently no product reviews. Be the first.
Related products
Tenga Flip Hole silver
Tenga Flip Hole is a perfect masturbator created for maximum pleasure. Beautiful design and quality…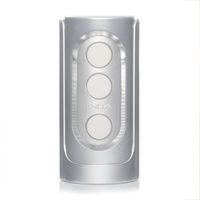 In stock
76.54 €
Tenga Flip Hole black
Tenga Flip Hole is a perfect masturbator created for maximum pleasure. Beautiful design and quality…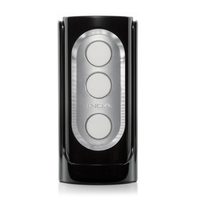 In stock
76.54 €
Tenga Flip Hole red
Tenga Flip Hole is a perfect masturbator created for maximum pleasure. Beautiful design and quality…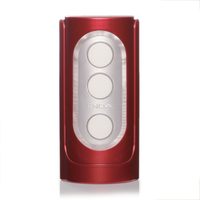 In stock
76.54 €