Product description
Tenga Flip Air Solid Black is the result of a combination of elegance and perfect technology. The ever-increasing interest in Tenga products has led developers to another amazing masturbator that can be used like anything Tenga from the Flip Hole line repeatedly.
The new Flip Air is lightweight and weighs only 420g. The unique Air Release switch allows the air inside the masturbator to be regulated. By regulating, you can achieve a vacuum and achieve a divine feeling of sucking.
The Tenga Flip Air can be easily opened completely. This allows for easy cleaning. It is essential to use a lubricating gel each time it is used to prevent unwanted abrasions. For these purposes, Tenga have their own Flip Air Lotion gel, which sufficiently lubricates the inside of the masturbator and increases the stimulation experience.
Inside the masturbator is an ingeniously designed elastomer material that is firm but soft at the same time. The interior of the masturbator is divided differently, but each piece has its indispensable function. This fine material is guaranteed to satisfy you.
If you prefer heated material, a Hole Warmer heating rod, which works on the principle of a gel heater, can be introduced into Flip Air.
Dimensions: 17.5x1.5 / 4.5 cm
This product is no longer manufactured.
Review
There are currently no product reviews. Be the first.
Related products
Tenga Flip Hole Zero
Tenga comes with a novelty among masturbators - Flip Hole Zero. perfectly adhesive inlet, which…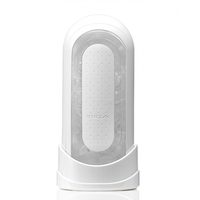 skladem
103.46 €
Tenga Flip Hole silver
Tenga Flip Hole is a perfect masturbator created for maximum pleasure. Beautiful design and quality…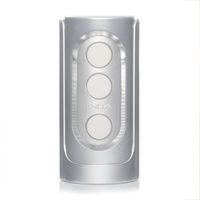 skladem
76.54 €
Tenga Flip Air Melty White
Tenga Flip Air Melty White je výsledkem spojení elegance a dokonalé technologie. Stále zvyšující se…