Product description
Tenga 3D is a new model line of the Tenga company, which has no analogues in the world of masturbators. Apart from Flip Hole, the 3D series is the first series in which the masturbator can be used repeatedly, up to 50 times. All this is made possible by the very easy cleaning of the mastrubber. All you have to do is turn it upside down and rinse it off.
The 3D series consists of five different mastrubators, which differ in the inner surface, which is different for each Teng, so that everyone can choose the masturbator that suits them best.
Tenga 3D are made of soft and gentle material, which, however, can irritate very intensely. For this reason, we recommend Tenga to men who like to enjoy very intense stimulation with a strong irritating effect.
Tenga 3D mastrubrators are supplied with a base, which allows easy storage of the mastrubator and protects it from dirt.
The package always contains a sample of Tenga Hole Lotion lubricating gel
Tenga 3D PILE
The surface is dotted with many triangular protrusions, which represent an irresistible opportunity for a gentle root massage and a completely different, rougher and at the same time very exciting form of acorn stimulation. Both types of massage are perfectly balanced and complement each other to bring a completely unbeatable feeling of excitement.
Review
There are currently no product reviews. Be the first.
Related products
Tenga Egg Surfer-new
Tenga received the greatest admiration, especially in Japan. The mastrubator perfectly imitates an…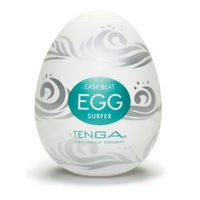 In stock
9.58 €
Tenga Egg Misty-new
Tenga received the greatest admiration, especially in Japan. The mastrubator perfectly imitates an…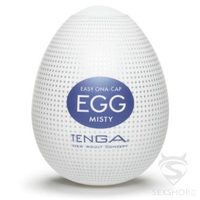 Tenga Egg Crater-new
Tenga received the greatest admiration, especially in Japan. The mastrubator perfectly imitates an…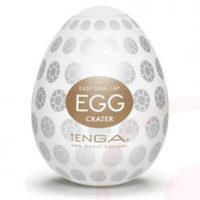 In stock
9.58 €