Product description
Tenga v japonštině znamená "elegantní, rafinovaný, šarmantní" a přesně tato slova charakterizují výrobky Tenga. Jsou stylové, inovativní a zábavné. Tenga Vám poskytne skutečně mimořádné sexuální zkušenosti díky vysoké kvalitě provedení a nejvyšší kvalitě použitých materiálů. S výrobky Tenga můžete masturbovat třeba 20x za den a citlivá pokožka i předkožka vašeho penisu neponese žádné znaky, únavy. Výrobky Tenga se v Japonsku staly nejoblíbenějšími a nejprodávanějšími sexuálními pomůckami pro muže a jejich popularita se rychle zvyšuje po celém světě.
Jedinečná zkušenost z opravdu hlubokého orálního sexu, nyní ve velikosti US pro muže s velkým M.
Tenga Air-Tech Strong vás obejme a bude sát tak intezivně, jak si jen budete přát. Tenga vylepšila váš oblíbený Deep Throat Cup - nyní s vyjímatelným vnitřkem, který je možný vymýt a opakovaně použít. Až padesátkrát! Navíc zcela nová struktura zaručuje ještě intenzivnější zážitek.
Hmotnost 350g.
Review
There are currently no product reviews. Be the first.
Related products
Tenga Egg Thunder
Apon Tenga Egg masturbation egg with an internal extra irritating surface with three types of…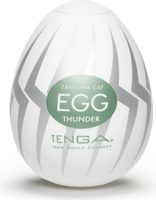 skladem
13.42 €
Tenga Rolling Head CUP
Tenga masturbators are a popular toy for men from the workshop of Japanese manufacturers. Tenga…

skladem
16.54 €
Tenga Eggs Mix
Tenga Egg enjoys maximum popularity, especially in Japan, where it comes from. Mastrubatters…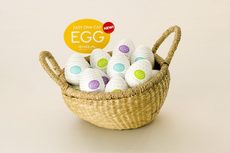 skladem
30.73 €