Product description
Masturbátory Tenga jsou oblíbenou hračkou pro muže z dílny Japonských výrobců. Tenga se liší svým nejen svým desingem, ale i vyjímečnosti od jiných umělých vagín. Tenga fungují na principu 24 vzduchových komor, se stimulačními body po celém obsahu. Výrobci dbali na kvalitu materiálu, v praktickém plastovém obalu se ukrývá masturbátor vyroben z elastomeru, který je předem lubrikovaný a připraven k použití. Je flexibilní padne na každou velikost, má sací efekt a příjemně přiléhá.
Tenga Deep Throat CUP:
Masturbátor Vám přinese maximální prožitek z opravdového orálního sexu. Speciální ventil vytvoří uvnitř vakuum, které umožní konstantní sání a budete mít pocit jako při skutečně hlubokém orálním sexu.
Tenga jsou určeny pro jedno použití, pokud použijete kondom lze masturbátor použít i několikrát.
Rozměry:
použitelná hloubka 15 cm
vnitřní průměr 4,5 cm
rozměry produktu 65×65×154mm
Review
There are currently no product reviews. Be the first.
Related products
Tenga Soft Tube CUP US
A Japanese masturbator with a practical plastic cover, in which the masturbator is used and also…

In stock
18.85 €
Tenga Egg Lovers
Tenga received the greatest admiration, especially in Japan. The mastrubator perfectly imitates an…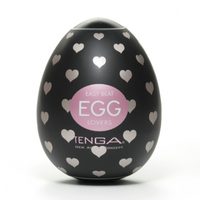 Sale

In stock
9.58 €
Tenga Eggs Mix
Tenga Egg enjoys maximum popularity, especially in Japan, where it comes from. Mastrubatters…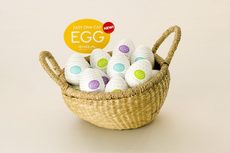 Discount -47%
Sale

In stock
30.73 €