Product description
Tenga Deep Throat CUP is one of the favorite toys from Japan, a small masturbator will bring you the maximum experience of real oral sex. A special valve creates a vacuum inside, which allows constant suction and you will feel like during really deep oral sex. Deep Throat is made of soft and comfortable material. The interior of the masturbator is divided differently so that the stimulation is as effective as possible. With the Deep Throat masturbator, you will feel like in real and deep oral sex.
Tenga are intended for single use only, so they are suitable for ordinary masturbation, for example, for travel or for the indisposition of a partner. These masturbators are also popular with women who want to give their partner an unconventional and useful gift.
All Tenga are pre-lubricated.
Length - 18 cm
Maximum diameter - 7.5 cm
Review
There are currently no product reviews. Be the first.
Related products
Tenga Soft Tube CUP
Tenga masturbators are a popular toy for men from the workshop of Japanese manufacturers. Tenga…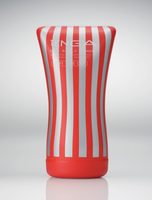 In stock
18.85 €
Iroha - Sakura
This product is out of stock.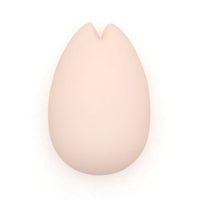 Tenga Flip Zero Black
TENGA Flip sticks ZERO in black. The device offers an even more intense experience of masturbation,…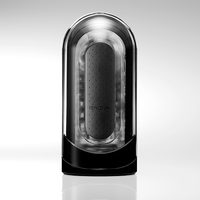 In stock
103.81 €