Product description
Vibrační růžová kačenka do vany slouží jako stimulující i masážní hračka. Vibrace lze jednoduše spustit stisknutím kačenky. Erotická pomůcka je zdobená kamínkem a na krku má odejímatelný zdobný šátek. Kačenka má tři vibrační stupně.
Délka: 12 cm
Baterie nejsou součástí balení. Doporučujeme zakoupit baterie 2x AA.
Review
There are currently no product reviews. Be the first.
Related products
Kačenka Bondage Small
The vibrating duck in the bath serves as a stimulating and massage toy. Vibration can be easily…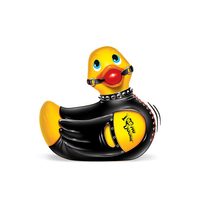 In stock
26.88 €
Kačenka Paris Small black
The black vibrating duck in the bath serves as a stimulating and massage toy. Vibration can be…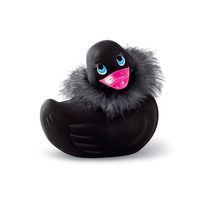 In stock
26.88 €