Product description
Elegant Ami set designed not only for your personal pleasure, thanks to the hidden weight that vibrates during movement but also to strengthen the pelvic floor muscles (Kegel muscles, PC muscles) in case of incontinence problems or convalescence after childbirth. Three balls of different shape, weight and size.
The pelvic floor-like muscles of the pelvic network extend from the pubic bone to the
coccyx and supports the pelvic and internal genitals. Strong PC muscle is the key to intense
orgasms, for greater control of the bladder and at the same time helps in childbirth.
Kegel exercises are designed to strengthen and strengthen the PC muscle. S Ami
these exercises are much simpler and very enjoyable.
Ami 1: Large, soft single ball with light weight. Suitable for beginners.
Weight: 47g, length including string: 111 mm, length without string: 36 mm,
Maximum diameter: 36 mm.
Ami 2: Two medium-sized balls with a fine, soft surface, only slightly heavier, Suitable for intermediate.
Weight: 78 g, length including string: 156 mm, length without string: 80 mm,
Maximum diameter: 32 mm.
Ami 3: Two small balls with a hard surface and a heavy weight. Suitable for advanced users.
Weight: 106 g, length including string: 144 mm, length without string: 70 mm,
Maximum diameter: 28 mm.
All products are delivered in discreet packaging.
This product is no longer manufactured.
| | |
| --- | --- |
| Typ dráždění: | Zdravotní pomůcka |
| Vibrace: | no |
| Materiál: | Lékařský silikon |
| Barva: | Černá |
| Voděodolnost: | yes |
| Vlastnost materiálu: | Měkký na dotek |
Review
There are currently no product reviews. Be the first.
Related products
Je Joue Rabbit Bullet
It's Joue Rabbit BulletThe body of the Rabbit bullet hides a powerful engine with which you will…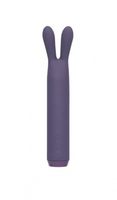 skladem
65.19 €
Je Joue G-Spot Bullet
Je Joue  je zahnutý vibrátor pro stimulaci klorisu i bodu G. Vibrátor G-spot disponuje 5 rychlostmi…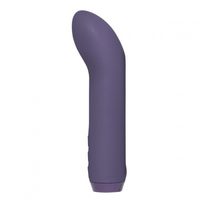 skladem
65.19 €
G-Ki ll JeJoue black
The G-Ki vibrator is a significant novelty in the world of erotica, it was created to please women…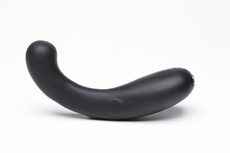 Na skladě
96.12 €