Product description
The Je Joue Uma vibrator is a soft, perfectly shaped vibrator with strong vibrations, which is suitable not only for internal G-spot stimulation, but also for external clitoral stimulation. The vibrator is designed to adapt to the natural curves of your body.
The material is made of medical silicone and has a soft velvety feel to the touch.
Simple operation with three buttons located on the bottom of the vibrator.
7 degrees of continuous vibration intensity, from gentle vibration to very intense strong vibration, 7 program-different pulse vibrations.
- Power supply: via magnetic charger (charger included)
- Charging time: 2 hours
- Vibration time: 2 hours.
- The vibrator is 100% waterproof.
- Size: total length 18 cm, diameter 3.3 cm.
Review
There are currently no product reviews. Be the first.
Related products
Je Joue Ami sada purple
Elegant Ami set designed not only for your personal pleasure, thanks to the hidden weight that…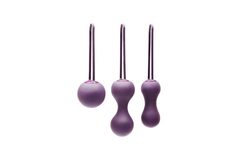 Na skladě
76.88 €
Vibrační kroužek Mio black
The luxurious Mio vibrating ring boasts strong vibrations that will take you to the pinnacle of…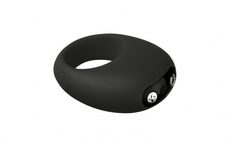 G-Ki ll JeJoue red
The G-Ki vibrator is a significant novelty in the world of erotica, it was created to please women…