Product description
Moderní vibrátor Je Joue Fifi připomíná svým tělem a oušky zajíčka. Tři vibrační motorky v těle vibrátoru a v ouškách se postarají o vaše uspokojení. Vhodný na masáž klitorisu a G-bodu. Vibrátor je vyroben ze zdravotně nezávadného lékařského silikonu a na dotek je sametově příjemný. Vibrátor nabízí několik masážních programů a několik úrovní výkonu (od jemných pulzů po intenzivní vibrace). Vibrátor FIFI má 7 úrovní vibrací a 7 pulzních programů. Vibrátor je 100% vodotěsný a můžete si tak užít nekončící vodní hrátky. Nabíjí se pomocí magnetického konektoru, který je součáští balení. S vibrátorem Fifi zažijete pravou rozkoš.
Vibrátor se nabíjí velmi rychle, připněte magnetický kontakt nabíječky na ovládací tlačítka. V průběhu nabíjení bliká na vibrátoru červená kontrolka. Až bude vibrátor plně nabitý, kontrolka přestane blikat a zůstane rozsvícená.
Velikost: délka celková 17 cm, průměr 2 - 3,2 cm.
Review
There are currently no product reviews. Be the first.
Related products
G-Ki ll JeJoue red
The G-Ki vibrator is a significant novelty in the world of erotica, it was created to please women…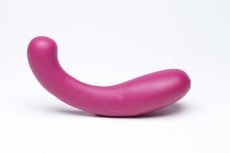 Vibrační kroužek Mio purple
The luxurious Mio vibrating ring boasts strong vibrations that will take you to the pinnacle of…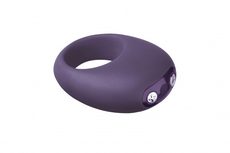 AMI venus balls - black
Elegant Ami set designed not only for your personal pleasure, thanks to the hidden weight that…